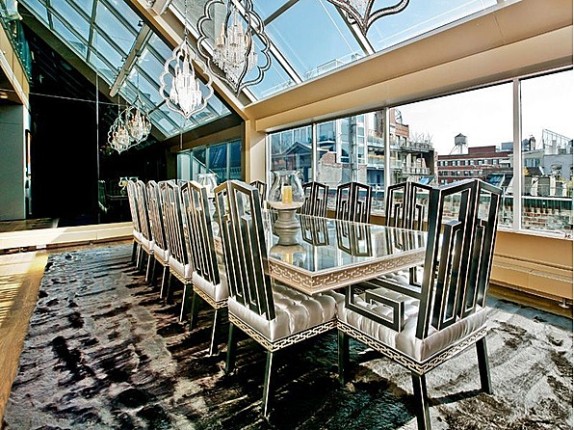 Could you believe she decided to get rid of this?
From Zillow:
It took a price chop, but Alicia Keys and husband Swizz Beatz finally found a buyer for their
New York penthouse
.
The musical couple bought the home from fellow musician Lenny Kravitz for $12.75 million in 2010 and only spent two years in the place before hoisting it on the market for $17.95 million in March 2012. Once upon a time, Kravitz tried to get the same price for the apartment; he completed a full renovation on the home and listed it but had to cut the price over a span of a few years before Keys made an offer.
Although prone to price cuts, the penthouse isn't any less fabulous. Located in
SoHo
, the Crosby Street condo is uber modern, with floor-to-ceiling windows, high ceilings and a floating staircase. The apartment has 6,167 square feet of living space, which doesn't include the additional 3,000 square feet of terraces.
http://www.zillowblog.com/2013-03-01/alicia-keys-sells-glassy-manhattan-penthouse/
(More pictures!)