Feeling brave? Thought Ghostbusters was not based on a true story? Then maybe you should look to relocate to some of these haunted houses. These homes are for sale in cities that have a murky past of one sort or another.
For example: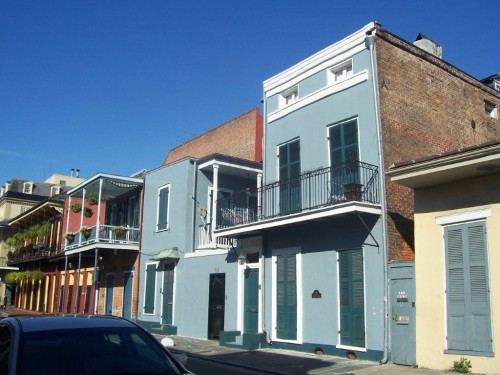 A French Quarter condo is available on Dauphine Street, which is also home to The Sultan's Palace. The Sultan was a wealthy businessman who rented an estate in the 1800s and came to be known for his lifestyle of partying and holding women against their will. But the creepiest part of the story is how The Sultan died. Some say it was a pirate, while others say it was his brother vying for the sultanate. Either way The Sultan was reportedly buried alive while his family was hacked to pieces.
Maybe you would be more interested in the house where an axe murderer was, or a former lunatic asylum. Apparently the possibilities are limitless. Celebrate Halloween by checking out what is available and scarily intriguing at
Zillow
.