OK, by now you surely know that kitchens are what sell homes, right? They also are important to renters. And people who own and live in a house want a great kitchen, too. So I think we can narrow the number of people who don't make remodeling the kitchen a priority wish to some bachelor guys and those who just had it done.
That doesn't mean you have to spend twenty grand if you don't have it. Sometimes you can get a lot of good for only a little money.
Here are some examples
.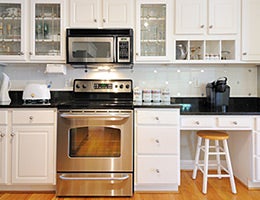 Link:
http://www.bankrate.com/lite/smart-spending/kitchen-remodeling-ideas-under-500-1.aspx